Small Groups (Bible study +more!)
At St. Peter's we don't just meet on Sunday's but often at times during the week. In our small groups we gather to chat, read the Bible, pray and share fellowship. These are great places to think more about what we learn on Sundays and to ask further questions. At the moment we meet fortnightly on Wednesdays at 11am and 7.45pm. But will be starting another group on a Monday evening shortly.
Womens' Social Group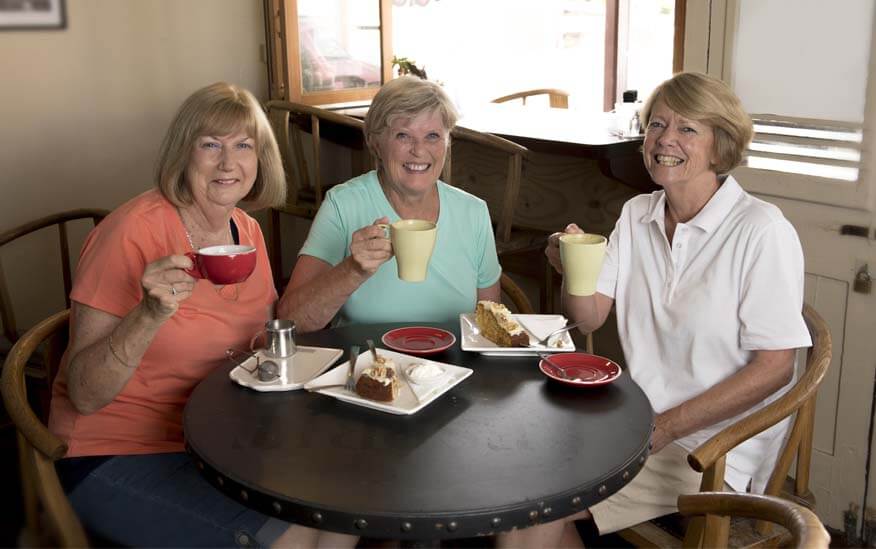 We meet every 2nd and 4th Thursday of the month at members' homes for coffee, cake and chat. We have a chosen charity every year, where the monies collected at our coffee mornings go. We also go on a variety of outings throughout the year.
We have been unable to meet during the pandemic but are delighted that we can now meet again. The dates of our next gatherings are listed below:-
St. Peter's Women's Social Group

2023 – 2024 PROGRAMME CHARITY IS

VICTIM SUPPORT

DATE

EVENT

11

th

May

Charity Cream Tea at Maggie's @ 2.30pm Cost £5.00 plus a raffle. Partners and friends welcome.

25

th

May

Coffee at Jane Gough's with Christine helping

8

TH

June

Garden Centre

17

th

June

SUMMER FAIR

22

ND

June

Coffee at Clare's with Jane Gough helping
13th July
One Garden

27

th

July

Coffee at Jane C's with Maggie K. helping

10

th

August

Prairie Gardens

24

th

August

Coffee at Carol's with Pam M. helping

14

th

September

NO MEETING

28

th

September

Coffee at Sandy's with Alma helping

12

th

October

Nyman's National Trust

26

th

October

Coffee at Alexandra Court with Pam Ansell & Mary
9th November
Coffee at Moz's with Georgette helping

23

th

November

CHRISTMAS LUNCH

30th Nov/3

rd

Dec

Christmas Tree Festival

14

th

December

Preparation for Christmas Service in Church
2024

11

th

January

NO MEETING

25

th

January

Coffee at Pam's with Carol helping
8th February
Bankers in Western Road

22

rd

February

Coffee at Clare's with Maggie K. helping
14th March
AGM
28th March
Maundy Thursday coffee at Iris's with Gill helping

11

th

April

Rev. Jan to talk to us in church with a light lunch

25

th

April

Coffee with Gill and Beryl at Church
Men's Social/Ministry Group
A group for men who attend St Peter's and their friends. Our main aim is to have fun together and so we run pub visits, skittles and pizza nights, and more. Other meet ups are more about getting to know God better. Want to learn more and/or get the date of our next event? Contact the Rev. Jan Butter on 07889 400889.
---
Friday Coffee Mornings
TIME: 10:30am – 12noon on the first Friday of each month
A morning in church full of chatter, laughter and of course delicious homemade cakes, washed down with plenty of tea or coffee! So, if you have time please do 'pop-in' and join us – we'd love to see you.
---
Concerts

We have a variety of concerts that occur all year round. Please visit the 'Events' page for forthcoming concerts.
Social Activities

If you are interested in joining us for Womens' Social Groups, Friday Coffee Mornings or Concerts then please do not hesitate to contact us to register your interest