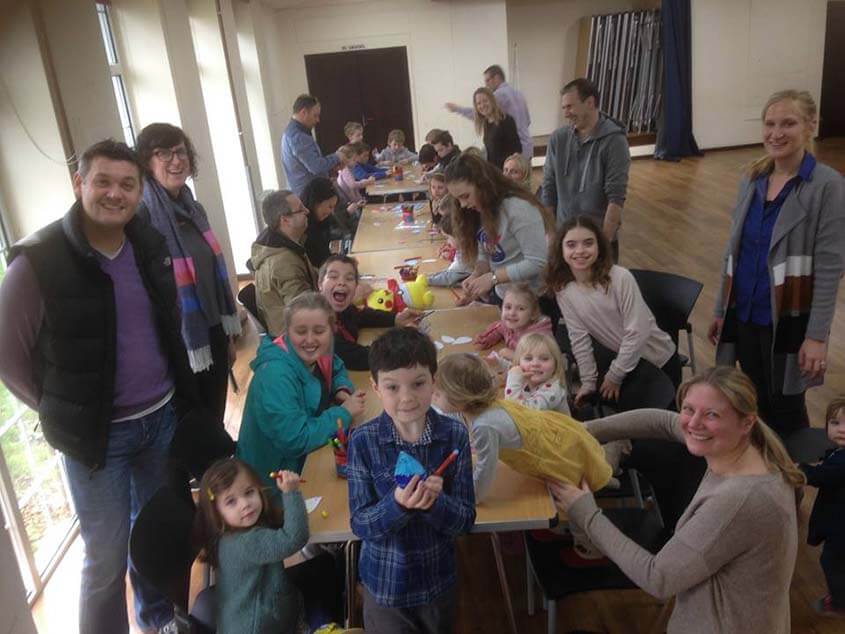 Sunday School
Jesus said: "I tell you the truth, unless you change and become like little children, you will never enter the kingdom of heaven." Matthew 13:8
Our Sunday school is held during term time on the 2nd and 4th Sundays of each month. The children commence in church with their parent/carer and come across to the church hall with their Sunday school leaders. Parents/carers are welcome to come across with their children however we encourage them to stay in church for the service.
We start together with worship songs, often led by guitar or CD, and after a prayer is said we divide into two groups. The groups generally follow the "Roots" program which includes a bible reading or story, discussion, and craft activity.
We then re-join the congregation for the Eucharist.
Sunday school leaders are DBS checked as required.
St. Peter's @4

This is our informal family service for all-ages. On the first Sunday of the month at 4pm we meet in church for worship, teaching from the Bible, games, craft, songs on guitar and much more. It is a fun, safe + informal way of responding to what the Bible teaches about God and ourselves. It is an enjoyable environment for all-ages to spend time together worshiping and enjoying one another's company.
All-Age Eucharist
We meet as a Church family on the third Sunday of each month at our All-Age Parish Eucharist. It is a family friendly service with a live band.
Sunday School

If you are interested in joining us for Sunday School then please do not hesitate to contact us to register your interest