Hangleton Food Bank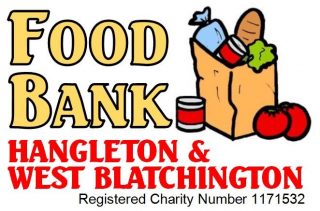 The Hangleton & West Blatchington Foodbank is an independently run Foodbank, with a management committee made up of volunteers from two local churches – St Peters' West Blatchington and St Georges' R C Church. Its aim is to help individuals and families in urgent need, access short term support – in terms of food, but also money advice, energy advice and community support.
Clients are referred to the Foodbank by a professional organisation, for example a Health Visitor, Social Worker, Housing Officer or Advice agency and are offered the opportunity to obtain money advice from Moneyadviceplus, and energy advice from BHESCo. The mental health charity MIND also visit the Foodbank once a month to offer support and advice.
If you would like information on how to access the Foodbank, please click on the link below. The foodbank relies on donations of food and monetary donations to help meet costs. If you can help then please visit the website and click 'donate' or take food donations to the locations indicated.
http://www.hangletonfoodbank.org/
Supporting Schools
St Peters' West Blatchington is involved with a number of local schools, in particular Aldrington C E Primary School in its parish where it takes an active role.
It is also an affiliated church to Kings School which straddles its parish boundary.
https://www.kingsschoolhove.org.uk/
St Peters' Pastoral Care Group
We have a group of 7 trained parishioners that are able to go out into the community and administer pastoral care to those not able to travel. If you would like to benefit from this outreach service then please call Carol Gander on 01273 555414.
Community Outreach

If you would like to become part of our community outreach programme then please do not hesitate to contact us to register your interest.